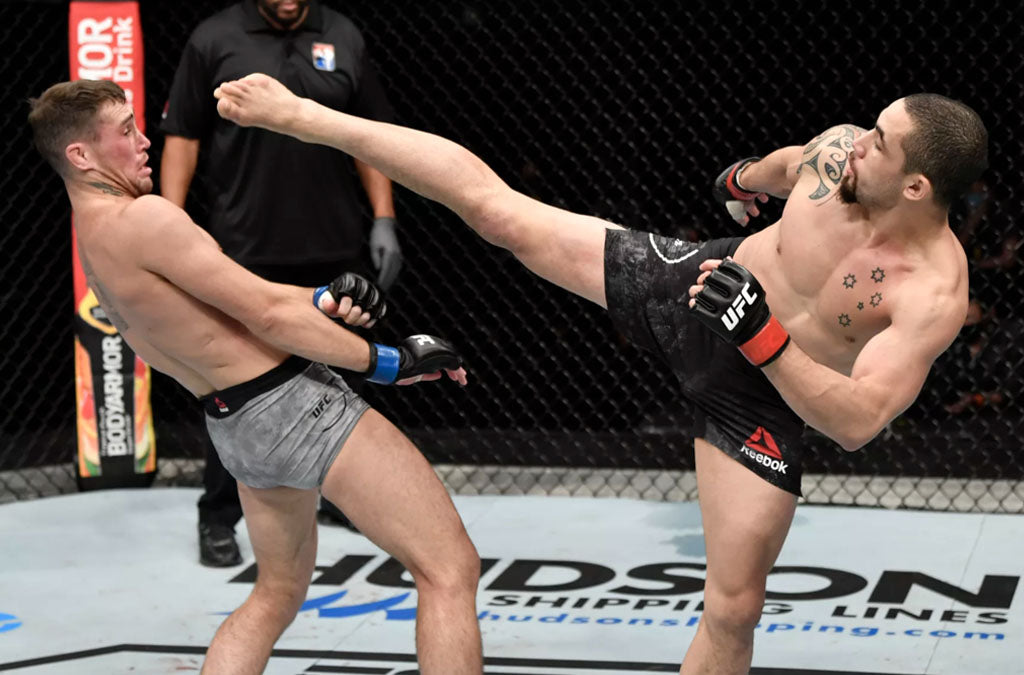 On this weeks podcast Paddy breaks down UFC Fight Night 174 in a Hooligan Report edition of No Shame. In the last of our Fight Island mini series, we recap on the weekends events from Yas Island. Paddy breaks down the action from the card including Whittaker's UD win over Darren Till, Shogun's split decision over Nogueira, Francisco Trinaldo's TKO over Jai Herbert & Chimaev's stunning TKO over Rhys McKee. It has to be said its a very selective, quality over quantity, break down from the Hooligan, I guess that's what you call No Shame analysis.
Paddy gives an honourable mention to Rhys McKee on this weeks podcast. The Northern Irish fighter faced one to the toughest match up's imaginable in a debut UFC fight few would have agreed to. Many are tipping Khamzat Chimaev to be the UFC's next big superstar & after the Chechen Viking went 2-0 on the Island with an aggregate strike count of 192-2, its clear to see he's the real deal.
Take nothing away from Rhys, who at just 23 years of age still has a long career ahead of him in the UFC. McKee realised a dream this week on 6 days notice & nobody can ever take that away from the Ballymena man. We look forward to the comeback.
Watch episode 132 of Paddy Holohan's No Shame Podcast below


This will be the last podcast for a while, we've decided to make a few tweaks & adjustments to the show. Paddy is using the time away as an opportunity take a break from all social media platforms. His digital detox is designed with the aim of spending more time living in the moment as opposed to trying to capture it on a phone. During the podcasts hiatus, the Hooligan plans to swim in the sea, work out three times a week & eat a bit better. If we eliminate the screen time, there is a whole wide world out there waiting to be re-discovered.
We will return, rest assured for a new season, bigger & better than ever. Thank you as always for your amazing support, in the mean time look after yourself, stay positive & remember above all else to keep smiling. We will be talking to you all again very soon.
The full episode #132 of Paddy Holohan's No Shame Podcast. Is available now across all the usual platforms.
Download | Listen to Paddy Holohan's No Shame Podcast below