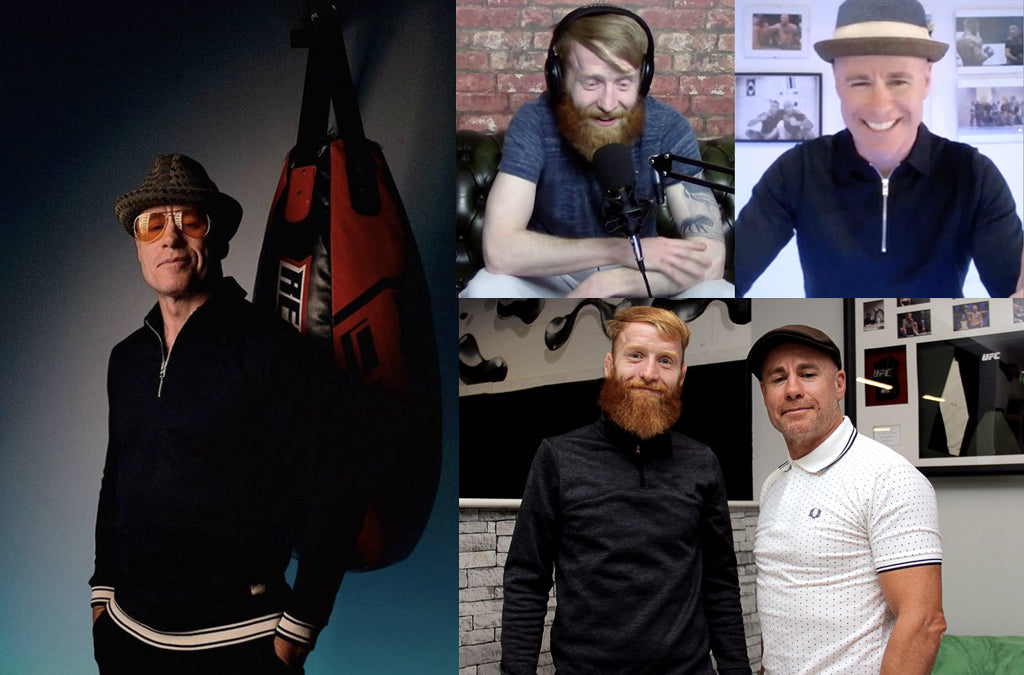 The Ninja returns, we have Colin Byrne on the line for episode #118 of Paddy Holohan's No Shame Podcast. Colin is a martial artist, film maker, Conor McGregor's soigneur, FAST conditioning coach & owner of Shinobi Academy Lagos, a full time MMA Dojo.
This is Colin's second appearance on the show, if you missed his epic 2 hour discussion with Paddy back on episode #040, it's available on Youtube & will give you a good insight into the Serpico Ninja's back story.
Watch episode #118 of Paddy Holohan's No Shame Podcast below
On this weeks podcast Paddy & Colin swap burglar stories, one involving nudity & the other involving the kusari. Luckily, both men save the day in their respective accounts of heroism as the culprits are forced to flee the scene empty handed on each occasion. Based on their experiences, Colin & Paddy conclude that intruders can often find another gear through sheer desperation, making them a very dangerous opponent. It's a sentiment UFC light heavy weight Anthony Smith will echo, having recently experienced a similar situation in his own home.
Colin's Shinobi Vlog has recently made a triumphant return to Youtube & Instagram TV after a short hiatus. The vlog which details the daily life of the Serpico Ninja is a beautiful blend of fitness, style & monologues. Colin begun vlogging long before it was cool, his youtube channel is a chest of hidden gems covering all aspects of his personal & professional life from Lagos to Vegas, including a very special video of Paddy getting his Black Belt back in December.
His motivation for creating content is to capture his life while he's living & to get his story down while it's fresh in the memory. Byrne has also made a return to podcasting with his show 'Himself & The Ninja Podcast' co-hosted with Stephen Lowry.
What's Next For Conor?
Colin discusses the importance of never underestimating someone, "You never know who you're talking to. You could be talking to Jesus". Colin talks about a recent experience where he had a former world champion in his gym, Chiu Kwong Man without ever realising or noticing who he was & laments the fact he didn't pick up on the signs.
It is a philosophy that has served him well in the past, having left a lasting impression on a young Conor McGregor after a brief encounter years before. Little did Colin know that he would end up becoming an integral part of his team.
Colin gives us an update at how Conor's getting on with his McGregor fast programme during quarantine & what he feels is next for the Notorious.
Listen to / download #118 of Paddy Holohan's No Shame Podcast below
\So much more weird, random & wonderful stories from this weeks podcast. It's always a pleasure to have the Ninja on the show. The man of many & endless talents, he even fixed his car on his latest vlog.
The full episode #118 of Paddy Holohan's No Shame Podcast is available now across all the usual platforms including YouTube, iTunes & Spotify. Check it out now, it will give you a laugh.