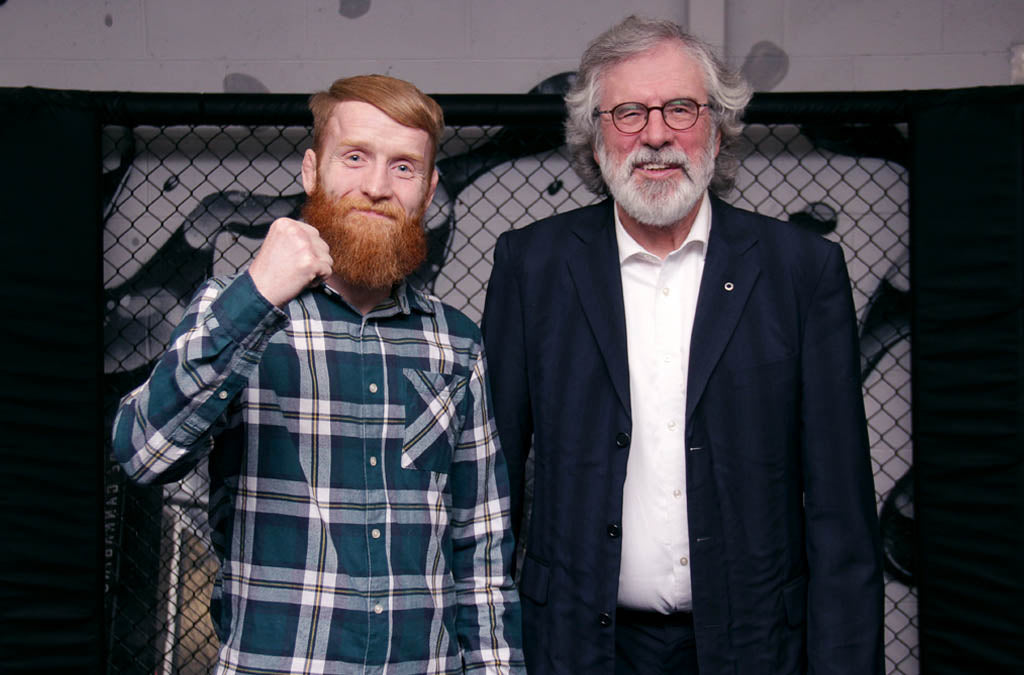 Gerry Adams, one of the most important figures in the history of the Irish State, joins us in the studio for episode #103 of Paddy Holohan's No Shame Podcast. A man who needs little introduction on these shores, Gerry is an Irish Republican politician, current Louth TD, the former president of Sinn Féin & was an instrumental figure behind the Northern Ireland Peace process during the 1990's.
There are so many topics up for discussion on this week's show with Gerry & Paddy covering a lot of ground in a landmark episode for the No Shame Podcast. Some of the key areas during the 55 minute conversation include, the Ballymurphy massacres, internment, Gerry's friendship with Bobby Sands, the Hunger strikes, British Collusion, the assassination attempt on Gerry's life, Nelson Mandela, the peace process, Martin McGuinness, Brexit, Irish Unity, the cook book & so much more. 
Watch episode #103 of Paddy Holohan's No Shame Podcast Below:
In a standout moment, Gerry acknowledges that there were killings at the hands of the IRA during the Troubles & states that Republicans are trying to atone for what they did, something that can't be said for the British Government.
In a powerful closing statement, Gerry discusses the prospect of Irish Unity & how it's finally achievable through peaceful means for the first time ever. This is an option that didn't exist for Patrick Pearse, Michael Collins or Bobby Sands.
Listen to / Download episode #103 of Paddy Holohan's No Shame Podcast below: 
Having served as president of Sinn Féin for over 35 years, Adams will be calling time on a truly remarkable political career in 2020 when the next general election is announced. Until then he is still working actively in the community. He was on the doors in Tallaght last Tuesday canvasing for Sinn Féin candidate Mark Ward.
It's quite fitting that the podcast finishes on the subject of the Presidential office. Where one beard bows out another one enters the fray with Paddy Holohan stepping up his bid to take the Áras next time out. We can't be sure but we think, on a technicality, Paddy got an unofficial, indirect but albeit solid endorsement from big GerryA #FairDig #SeenThemGiven #Paddy4Prez
We'd like to finish by giving a very special thanks to Gerry & the party of Sinn Féin for appearing on the No Shame Podcast. This was one of Paddy's top three guests when he started the show over two year ago & we promise the episode lives up to its billing.
The full podcast is available now across all the usual platforms including Youtube, iTunes & Spotify, enjoy.