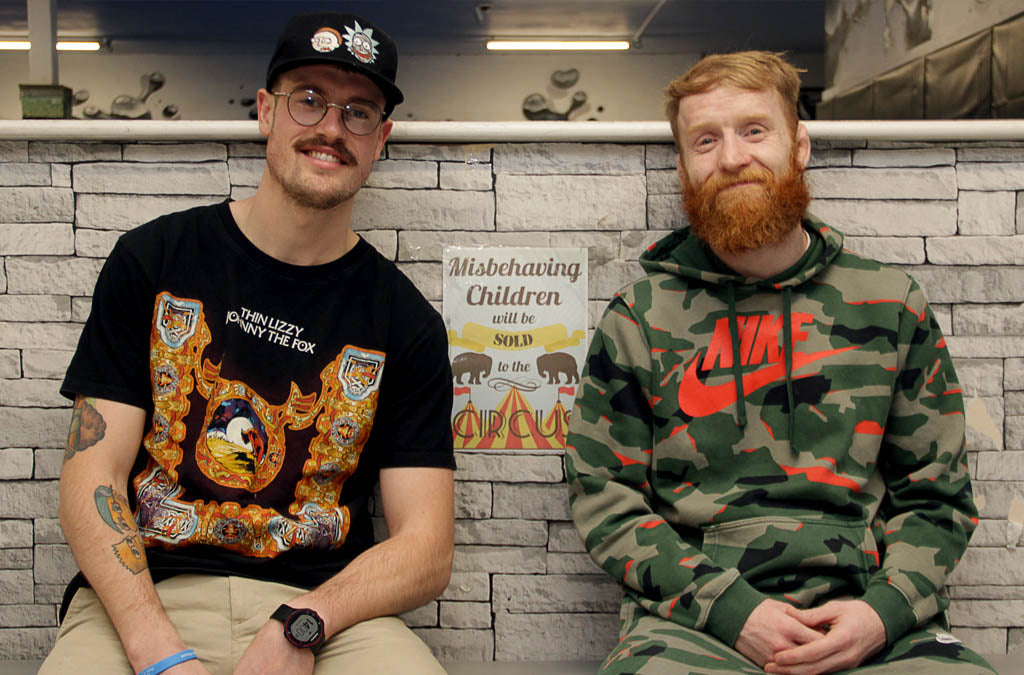 Conor O'Keeffe joins us in the studio for episode #104 of Paddy Holohan's No Shame Podcast. Conor, an ultra runner, is the 2019 Enduroman 200 Mile Ultra Winner & the youngest man ever to finish the race. Not bad for someone who only took up running a year ago. 
O'Keeffe is currently in training for his greatest challenge yet, to run 32 Marathons, across the 32 Counties of Ireland in just 32 days with 32 pounds on his back. Conor will lose a pound after each Marathon finishing up weightless on the final leg back to Swords. The aim of the campaign is to raise €100k for Pieta house, a charity that provides a free, therapeutic approach to people who are in suicidal distress & those who engage in self-harm. 
Watch episode #104 of  Paddy Holohan's No Shame Podcast below:
Conor, like many of us, worked the 9-5 shift, earned a good salary & used it to fund many alcohol fuelled weekends. He felt trapped in the cycle of it all & his anxiety began to build up. On 1st of January 2019, a hungover O'Keeffe realised he needed to make a change for his own sanity. He quit his job & in true Forest Gump fashion, began running. 
Just 11 months later Conor is in training for the 32:32:32 challenge which begins on April 1st in Tallaght, at Pieta HQ. he has currently raised close to €11,000 for the charity. If you'd like to help Conor reach his target of €100,000 you can donate by clicking the link here
Also on this week's podcast Conor tells Paddy of his Thai boxing background & discusses the idea of self motivation, belief, positive vibes, along with letting go of inner demons.
O'Keeffe's story is about realisation, a realisation that life is short & you've a limited time on this planet to do what you love. If you see Conor passing through your hometown during his challenge be sure to show him some support. The man quit his job yesterday & is now all in on his latest challenge. We'd like to wish him the very best of luck & can't wait to see the upcoming documentary on his journey.
Listen to/download episode #104 of Paddy Holohan's No Shame Podcast below:
The full episode #104 of Paddy Holohan's No Shame Podcast is available now across all the usual platforms including iTunes, Spotify & Youtube. If you like our content please subscribe to our Youtube channel & follow us on Instagram/twitter.