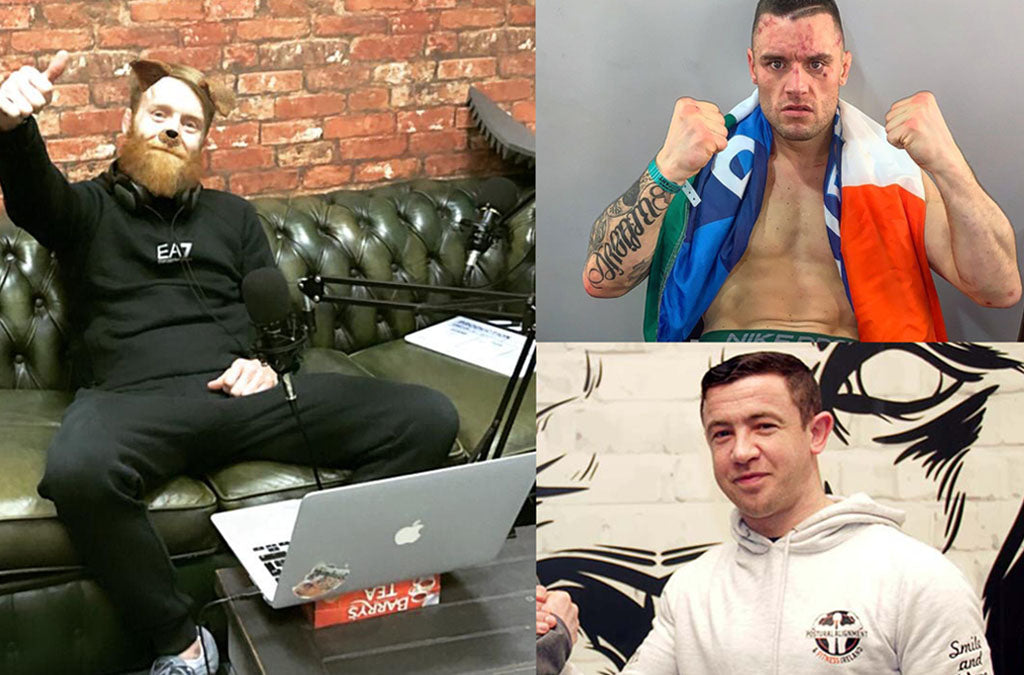 We're joined by Pro MMA Fighter Kiefer Crosbie & Lar Brennan, the posture Coach for episode #116 of Paddy Holohan's No Shame Podcast. With the current lockdown restrictions in place It's another No Shame first this week, Paddy is flying solo in the studio, leaving him in charge of everything technical & it has to be said the Hooligan can produce a podcast.
Kiefer is our first guest on the line, marking his second appearance on the show. It's not exactly how he'd planned his 30th birthday celebrations pre-pandemic, but Crosbie is taking the positives out of a difficult time. Not far from where he lives, homeless people young & old sleep on the streets.
Watch episode #116 of Paddy Holohan's No Shame Podcast below
It adds perspective & a greater appreciation to the situation many of us find ourselves in currently. Kiefer explains how the time away from the gym is the first significant break he's had since he took up the sport.
The current limbo has confirmed his hunger for fighting & Crosbie cannot wait to get back to his normal everyday life, in the mean time he'll stick to the social distancing guidelines, use this time as a period of reflection.
"I was never a fan of normal, but normal seems appealing these days".
Lar is also marking his second appearance on the No Shame podcast. In his first episode last year, the posture coach talked all about living with cystic fibrosis, surviving a double lung transplant & opening his own gym, a truly remarkable story of will & mental strength.
Lar is extremely high risk at the best of times. After developing mild symptoms, his GP ordered Brennan to take a test for covid-19. It took 8 days to get tested & over two weeks to get a result. Luckily Lar's results were negative.
The delayed response to a patient with such high risk is perhaps an alarming cause for concern. Also on this week's episode Lar & Paddy discuss the effects the crisis has had on many businesses & whether or not they'll be able to survive the duration of the lockdown. 
Some incredibly interesting  & relevant conversation from both men on this week's podcast. If you'd like to know more about each guest
you can check out Kiefer's first appearance on the show here.
You can check out Lar's first appearance on the show here.
The full episode #116 of Paddy Holohan's No Shame Podcast is available now across all the usual platforms including Youtube, Spotify & iTunes. 
Listen to | download episode #116 of Paddy Holohan's No Shame Podcast