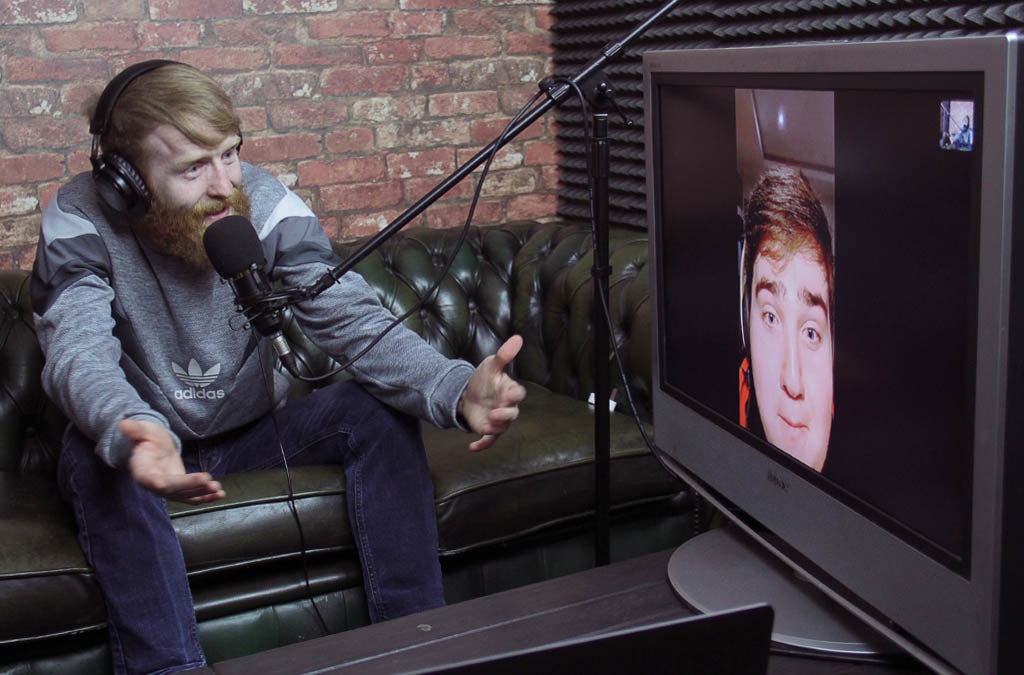 Ian O'Connell joins us on the line for episode #115 of the No Shame Podcast, making him our first ever virtual guest to appear on the show. In 2017, a freak bike accident left Ian paralysed from the shoulders down, changing his life forever. In the immediate aftermath doctor's warned that Ian's paralysis was permanent & he'd never be able to breath on his own again.
With incredible mental strength, determination & an unbreakable spirit, Ian fought back against all odds, earning International praise from far & wide. Today he continues to defy medical prognosis & wants his story to inspire people to appreciate the little things in life that we so often take for granted.
Watch the full episode #115 of Paddy Holohan's No Shame Podcast
Ian was only 16 when the accident occurred at Killarney National park. It was a spur of the moment, last minute decision to go cycling with some friends. The front wheel of Ian's bike collided with an obscured log, throwing him to the ground.
From the way that he landed, Ian knew straight away that something was wrong. His worst fears were confirmed when the ambulance crew arrived & failed to get stimulus from his body. The majority of us will never be able to understand what Ian was going through in that moment, with the flip of a coin, his life had changed forever. It's a testament to his character that he can still see the funny side of it, lamenting the fact he had to be cut out of his brand new Calvin Klein boxers.
Ian didn't know 'how strong he was until his only choice was to be strong'. After suffering a collapsed lung in hospital, he was placed on a ventilator that Doctor's expected him to remain on for life. 80 days later he took his first breath of Dublin fresh air unassisted. His response to another doctor after being told he'd never regain movement in his body, 'Watch Me'.
Today he has regained movement in his left hand, with his right hand not far behind. The success doesn't come without hard work. If you follow Ian on Instagram you'll see all the graft that goes into rehab.
Ian's appearance on the Late Late show in 2018, marked an iconic moment in his journey to recovery. It came just after his release from hospital. After spending more than 9 gruelling months in the Mater, his interview with Ryan Tubridy moved the entire nation with his now famous 'If you Can't Stand Up, Stand Out' catchphrase hitting the mainstream.
The interview earned praise from Conor McGregor. Ian discusses the influence of the Notorious, & recalls the first time they met in at the Three Arena, there were tears. Paddy was also there that night & shares his memories of the Occassion. Conor was a key motivation for Ian in the aftermath of his accident, however he would not be where he is today without the constant support & care of both his parents & pays tribute to them both at the end of the podcast.
Listen/download episode #115 of Paddy Holohan's No Shame Podcast
With everyday that passes Ian's body is growing stronger. At just 18 years of age he's already been through more than many will go through in a lifetime. He tells Paddy that he wouldn't be a fraction of the man he is today had it not been for the accident. When your body is broken & you have to start again, learn everything from scratch, you appreciate the simple things in life, things such as fresh air.
In these unknown times, that's possibly the message we all need right now, 'appreciate the simple things in life'.  We look forward to following Ian's journey going forward & speaking to him off camera he has many exciting projects planned for 2020. You can follow him on Instagram @ianoconnell321.
What an incredibly inspirational young man.
The full episode @115 of Paddy Holohan's No Shame Podcast is available now across all the usual platforms including Youtube, Spotify, iTunes & wherever you get your podcasts from.