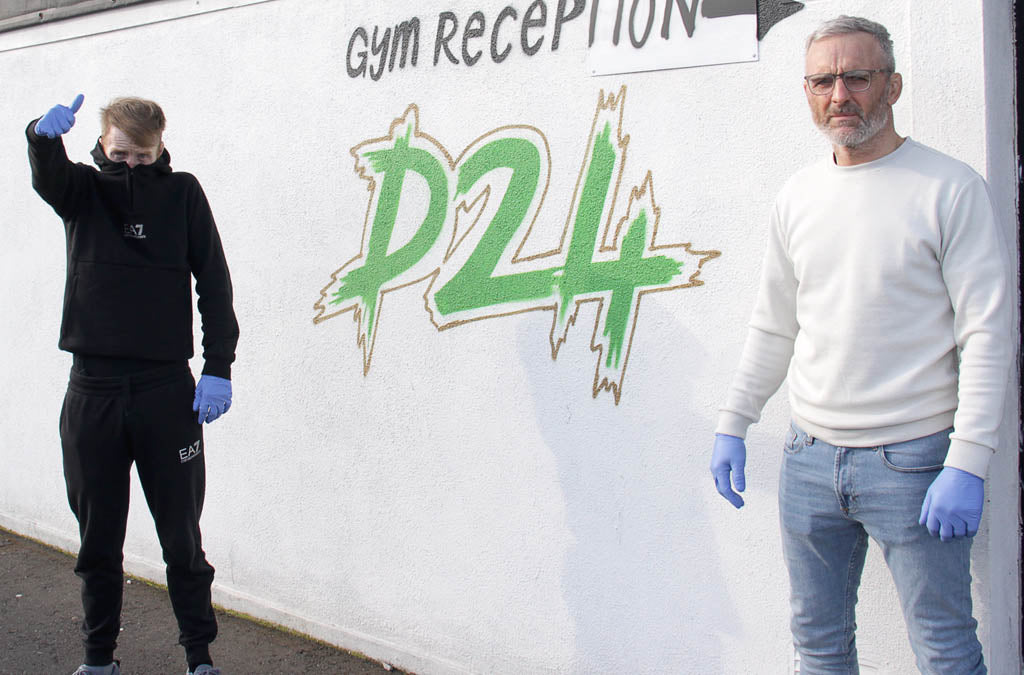 John Lally joins us in the studio for episode #113 of Paddy Holohan's No Shame Podcast. On this week's show we're discussing Covid-19 & the consequences of a global pandemic that has shook the world. 
John is a close friend of Paddy, a regular on the show & marks his 3rd appearance on the podcast, making him our most capped guest to date. His sister, a nurse, has been working with Covid-19 patients for over a week now & has informed him that the entire front line medical & emergency services will most likely contract the Coronavirus during their heroic bid to save lives over the coming weeks & months.
John's sister is currently staying in isolated accommodation to ensure her own family do not become infected with the virus & is unsure of when exactly she'll get to see her kids again.
Watch episode #113 of Paddy Holohan's No Shame Podcast 
During the podcast Paddy discusses his reasons for temporarily closing his gym during the COVID-19 outbreak & how the safety of a human being will always come before the financial profits of a business. "Challenging times create motivated minds" & Paddy has setup an online class for his current members to avail of during this isolation phase. The class will cover all aspects including MMA ,Cardio, Yoga & online seminars.
The Irish people are known for having the craic, we love a good meme & indeed laughter will play a key role in getting through these challenging times. However this virus is a genuine threat to people we know & love. The longer it takes everyone to realise the more people will die. The resources simply do not exist in this country to cope with high numbers of confirmed cases during the peak stages of the outbreak. If we continue to follow in Italy's footsteps then Ireland is in serious trouble.
If we fail to flatten the curve it will mean the emergency services will not have the capabilities to assist high risk patients. High risk patients are people over the age of 60, our parents, our grandparents, friends with underlying respiratitory conditions that they never wanted you to worry about, aunts & uncles that have beaten cancer.
Maybe we've become desensitized from the countless atrocities, injustices & natural disasters that have unfolded before our very eyes throughout the years, but this time the threat has jumped out of the screen & into our living rooms. If we switch off & ignore this one, then we move forward without the ones we care about.
In what is rapidly becoming the most uncertain & challenging period of our lifetime, the most important message from this weeks episode is to follow all medical advice, wash your hands & realise that we all have our part to play in saving lives. If you do become sick, self isolate, don't take any risks. That's the fastest route to recovery.
Listen / download episode #113 of Paddy Holohan's No Shame Podcast
A special tribute goes out to everybody on the front line, including the doctors, nurses, ambulance drivers, the fire brigade, the Gardai & everyone else working round the clock to keep the shelves stocked & bins emptied.
Finally a shout out to John who always makes a massive contribution to the show anytime he's on.
The full episode #113 of Paddy Holohan's No Shame Podcast with John Lally is available now across all the usual platforms including Youtube, iTunes & Spotify, wherever you get your podcasts from. To quote the main man himself 'Look after yourselves'
No Shame