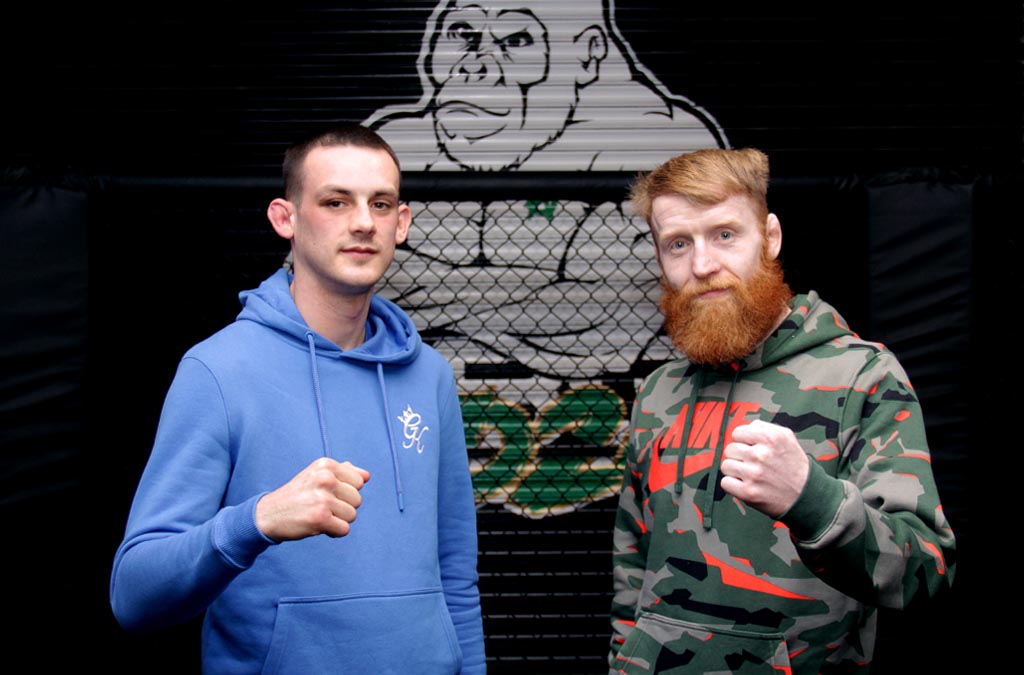 Craig 'Coco' Coakley joins us in the studio for episode #070 of Paddy Holohan's No Shame Podcast. Craig is a professional Muay Thai fighter, ranked number11 in the WBC Lightweight division (61.5kg). With a professional record of 21-3-0, including 17 stoppages, Coakley has established himself as a leading name in his sport. Despite suffering a recent defeat to Mo Abdurahman at Yokkao 38 in Bolton on March 23rd, ending a 5 year unbeaten run, Craig is still tipped for a world title shot later this year.
Craig breaks down his recent performance against Abdurahman outlining where he believes the fight went wrong & how he'll come back stronger. Coakley insists it's a minor set back in his goal to become world champion. Paddy & Craig come from very similar backgrounds & trade stories of their early days. 
Watch Episode #070 of Paddy Holohan's No Shame Podcast below:
 Coakley experimented with both boxing & Jiu Jitsu in his early years but clicked instantly with Muay Thai, insisting it was a natural fit to his style of fighting. Despite this Coakley's game is based around striking, differing from the traditional style of Muay Thai. Paddy speaks of his respect for Muay Thai & likens it to the GAA in terms of it's core values.
Craig speaks of how his best friend James tragically lost his battle with depression last year, taking his own life after the health system failed to recognise the magnitude of his situation. James had a massive influence on Craig & was the one who convinced him to try out Muay Thai. Sadly it's another example of how not enough is being done in this country to tackle the increasing rate of suicide, particularly amongst men. Both Paddy & Craig talk of the benefits training has on mental health.
Listen To Episode #070 of Paddy Holohan's No Shame Podcast Below:
In a No Shame exclusive, Coakley reveals that Yokkao will be coming to Dublin for the first time ever on July 27th at the National Basketball arena, Tallaght, a card that Craig hopes to headline. It's testemant to the 26 year old Coakley's performances over the past few years that Yokkao is coming to Irish shores & you can guarantee the atmosphere in the Basketball Arena will be electric.
Coakley is chasing a WBC world title, with future ambitions to fight on One championship. He talks about the possibility of making the switch to MMA but only if he fulfils his goal of becoming a Muay Thai world champion first.
Episode #070 of Paddy Holohan's No Shame Podcast is a must watch for fight fans & especially for anyone suffering from mental health issues. Craig Coakley is a top guy & we're sure he'll have gained the hearts of all you No Shamers out there after listening to this one. Out now across all the usual platforms including Youtube, iTunes, Spotify & Stitcher.