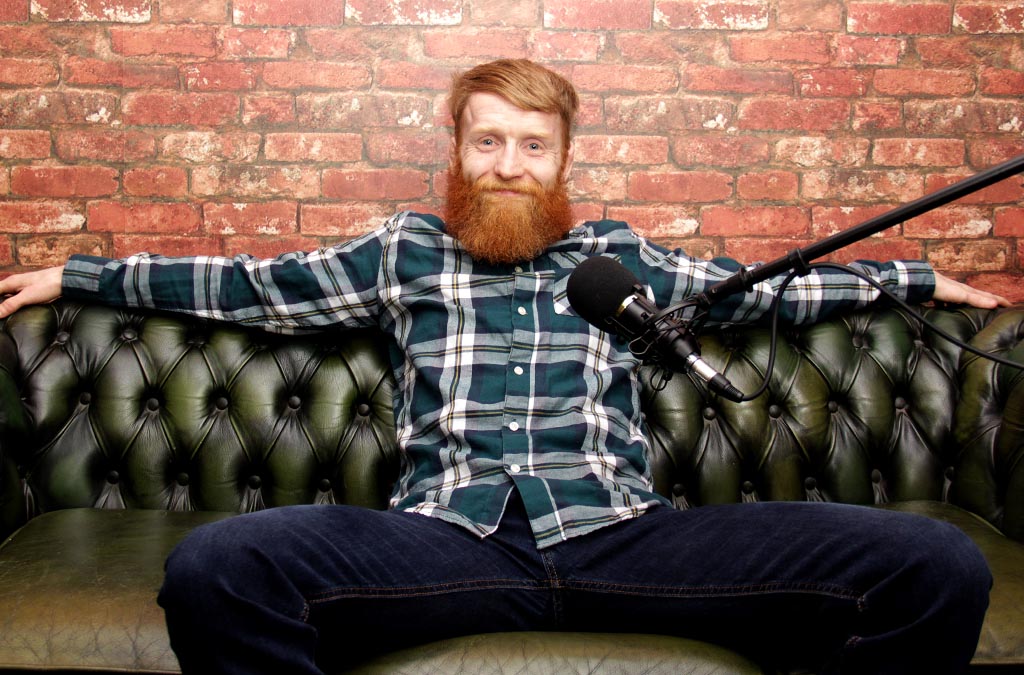 Back by popular demand, we're mixing it up this week with a Hooligan Report edition of the No Shame Podcast. It's something we used to do a lot more in the early days of the show & recently we've received a barrage of requests from the die hard No Shamers to bring it back into the mix.
The traditional format of the podcast doesn't always allow us to go in depth on a lot of topics as each episode is fundamentally about the person we have on & getting their story out there. We introduced the Hooligan Report so we could breakdown some of the big & noteworthy talking points across the world of sport, entertainment, politics & Irish life. The show has grown so much over the last while that it's been hard to get a Hooligan Report in as theres so many people we want to chat to & the list of guests just keeps on growing.
However, fan input is a big part of the show, you've spoken, we've listened & decided to give the people what they want. We chose this week to do a Hooligan Report because it was a massive weekend in Irish MMA, from grass roots all the way up to the top of the sport. On Friday we had the Wimp to Warrior Finale which saw Paddy corner Gerry Vegas, possibly the first ever athlete to be sponsored by Proper Twelve ( a proper sponsor). It was an event in which Conor himself attended, being a close friend of Gerry. Paddy explains that Vegas (real name, Gerry Byrne), is a larger than life character & that energy isn't always a good thing when it comes to a fight. However Gerry managed the fight well & got the proper result with a unanimous decision victory. 
The biggest talking point of the weekend was, without question, Artem Lobov's debut in The Bare Knuckle Fighting Championship on Saturday against Jason 'The Kid' Knight. The Russian Hammer went through a five round war of attrition to emerge with a unanimous decision in what many are calling a contender for fight of the year, setting up a June 22nd showdown with Paulie Malignaggi. Paddy offers a breakdown of a fight, what he thinks of BKFC as a sport & his ever growing admiration for Artem, who is a close friend. The sport has divided opinion across the world of combat sport but the respect & love for both Lobov & Knight was unanimous.
Watch episode #071 of Paddy Holohan's No Shame Podcast below:
Saturday also saw the announcement that Tom King & Chris Fields have ceased all association with, & affiliation to SBG Ireland and SBG international. In a statement of their official Facebook page, Tom & Chris wished their former team mates well & stated that 'we are on a different path to the main SBG association'. Their team will now be known as Team KF (Team king-Fields). Paddy discusses the announcement, his respect for both men & has no doubt that Team KF are going places under the amazing guidance of Chris & Tom. How cool is the Team KF logo by the way.
Sunday was very much about the future of Irish MMA as the Akuma Fighting Championship took place at The Templeton Hotel, Belfast. In an event which saw fighters from SBG D24, Team KF & Team Ryano compete, Nate Enright took home the first belt of his career with THE Knee of all Knees setting up the stoppage over Marek Jacimowicz in the Welterweight division. Paddy speaks of the journey Nate has been on with him so far & also breaks down the other SBG D24 performances from Cian Tate & Adam McEnroe, with the shoulder of Jobstown.
Listen to episode #071 of Paddy Holohan's No Shame Podcast below:
We talked about so much more on this episode of the podcast including that letter to Kylie from Leo Varadker, the Commissioner/PSNI travel arrangements & an honourable mention from friend of the show John Lally, nothing's more Irish than a Brunch though.
Full episode #071 of Paddy Holohan's No Shame Podcast is available now across all the usual platforms including, Youtube, iTunes, Spotify & Stitcher.