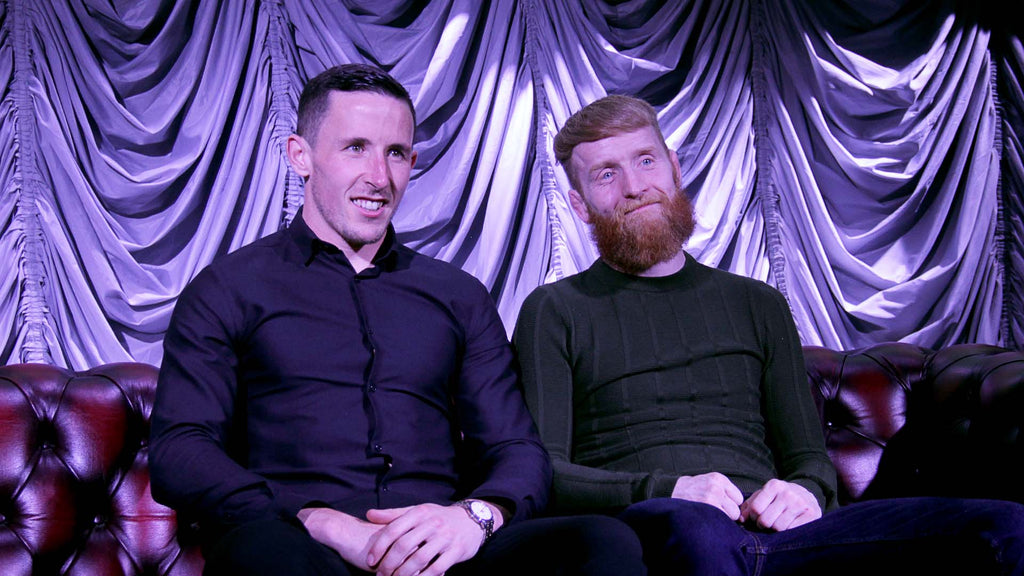 We've finally reached episode 100 of the Podcast & to celebrate we're bringing you a No Shame exclusive, Paddy's book launch recorded live from Dublin's Twenty Two. 
'Hooligan', the autobiography of Paddy Holohan, is now available worldwide & already the reaction to the book has been amazing. For the book launch, Holohan is Joined on stage  by Co-writer Richie Barrett, both men discuss the story of Hooligan, offering the audience exclusive insights into many of the spectacular moments the book has to offer.
Richie Barrett is the Co-Founder & COO of the highly successful Pundit Arena, an Irish-based sports media publication that provide aspiring journalists and articulate fans with a platform to showcase their work.
Many of the people that Paddy refers to in his book have appeared on the Podcast over the last two years & the character development during these episodes will give the No Shame fans a greater context when reading Hooligan, which only adds to the experience. Equally many of the stories in the book have also been talked about in depth in the show & for readers looking to know more, the No Shame Podcast is the perfect source.
Paddy's Journey is a rollercoaster of emotion, It has readers laughing & crying in all the wrong places, from start to finish. In the midst of some of the darkest moments of the book there are heartwarming nuggets of inspiration that offer readers incredible hope. Richie & Paddy digest some of the power moments in the book.
Listen to / download Episode #100 of Paddy Holohan's No Shame Podcast
Fundamentally Hooligan is about never giving up, no matter how tough things can get, if you believe in yourself, stay through to yourself & if you are willing to put the work in, especially when times are bad, then you've always got a fighting chance.
On behalf of Paddy himself, we'd like to say a special thank you to all of our loyal fans for sticking with us for the first 100 episodes of the podcast, we're looking forward to the next 100 episodes, with some exciting plans in the works for 2020.
The full Episode 100 of Paddy Holohan's No Shame Podcast is available now across all the usual platforms including iTunes, Spotify & Youtube, we hope you enjoy it, No Shame.