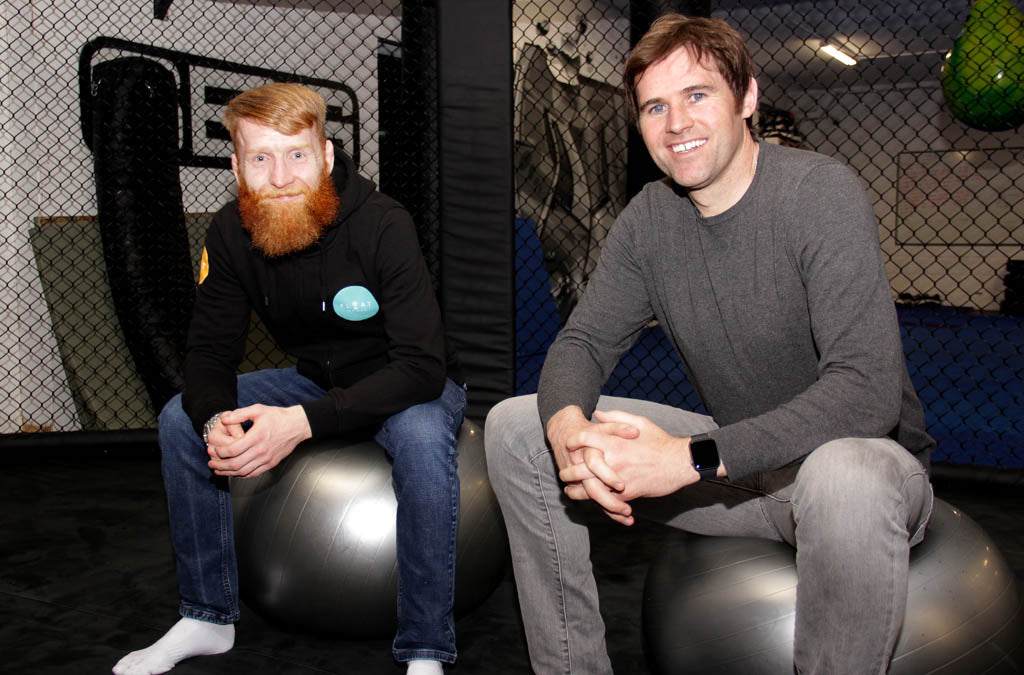 We're joined by a true legend of Irish sport this week as the Killer, Kevin Kilbane is in the studio for episode #081 of Paddy Holohan's No Shame Podcast. Kevin is a retired professional footballer with over 320 Premier League Appearances & 110 caps for the Republic of Ireland, only two men have played more times for the National team, Shay Given & Robbie Keane. During his time as a footballer he played for a number of clubs including Preston, West Brom, Sunderland, Everton, Wigan Athletic, Hull City, Huddersfield Town, Derby County & Coventry.
Born & raised in Preston to Irish parents, Kevin tells Paddy of how proud he was & still is of his heritage. In his youth, Kilbane wanted nothing more than to represent his country & tells an incredible story of turning down the English team at a time when the Football Association of Ireland didn't even know he existed.
Kevin was playing for Preston when Youth manager & idol Sam Allardyce called a meeting with the squad & announced with great pride that one of his players had been called up to represent England.
For Big Sam it was one of the proudest moments of his managerial career as it was the first time one of his players had got into the English squad. In his mind Kevin knew there & then that he could never line out for the Three lions but didn't know how to let Big Same down gently.
Kilbane sweated for 24 hours before knocking on his managers door to let him know the news, to which Allardyce replied exactly the way you'd imagine, " Get the F••k out of my office".
Allardyce would later move on from Preston but not before notifying new Republic of Ireland Manager Mick McCarthy (some things never change) that there was a young Irish kid ready & waiting for his country to come calling.
Kevin speaks of the first time he lined out for Ireland. It was the U21 squad, the game was in Drogheda & Amhran na Bhfiann bellowed through a grainy PA system, in what was one of the proudest moments of his life.
From 1999 to 2011, Kilbane played 66 consecutive games for Ireland, just 4 appearances short of Bill Wright's world record of 70 consecutive games. During this time Kilbane lived through a golden generation of Irish football & experienced many memorable nights for his country.
Kevin reflects on the World cup 2002 qualifying campaign & talks about getting the nod for the Holland away game over Mark Kennedy who got arrested. That campaign would end with World Cup qualification, for only the third time in Irish history, a World Cup that is remembered for the infamous fall out between Mick McCarthy & Roy Keane.
Listen / download episode #081 of Paddy Holohan's No Shame Podcast below
Kilbane looks back on the events in Saipan that led to the ill fated team meeting, in which Kevin had a front row seat. He gives his side of events on a moment that became the story of the 2002 World Cup, a talking point that divided a nation.
From a performance stand point it was very much the one that got away for Kevin, as he believes that Irish team was good enough to reach a World Cup Semi-Final. He looks back on the Spain game & rues missing a big chance & a penalty in the shoot out which saw the Irish side exit the tournament at the round of 16 stage.
Paddy also recalls his memories watching Kevin & the Irish squad throughout the years & compares it to his own time fighting in the UFC. Both men, Irish legends in their own right swap stories of their respective careers & Paddy talks about the mindset of a fighter, how it relates to a footballer & likens punching technique to soloing a ball.
Kilbane also discusses the current state of Irish football & weighs in on the Mick McCarthy/Stephen Kenny debate. Kevin also discusses Ireland's chances of qualifying for the Euros next summer, a tournament which sees the competition come to Dublin for the group stages of the tournament.
This episode also includes a cracking story of the first team meeting with then Ireland Manager, the legendary, Giovanni Trapattoni & his take on the Irish media. Since retirement Kilbane has taken the punditry world by storm & is a regular for Virgin Media, BBC & has his own show with Off The Ball.
We say it every week but this really is a belter of a podcast & a genuine No Shame Classic. Kevin was a hero to us all growing up & after watching this episode it's fair to say you'll love him even more. Above all his achievements in professional football he's a proud Irish man, something we can so often take for granted.
The full episode #081 of Paddy Holohan's No Shame Podcast with Kevin Kilbane is out now, across all the usual platforms including iTunes, Spotify & Youtube. Check it out now & remember to like & subscribe to the show if you haven't done so already, No Shame.