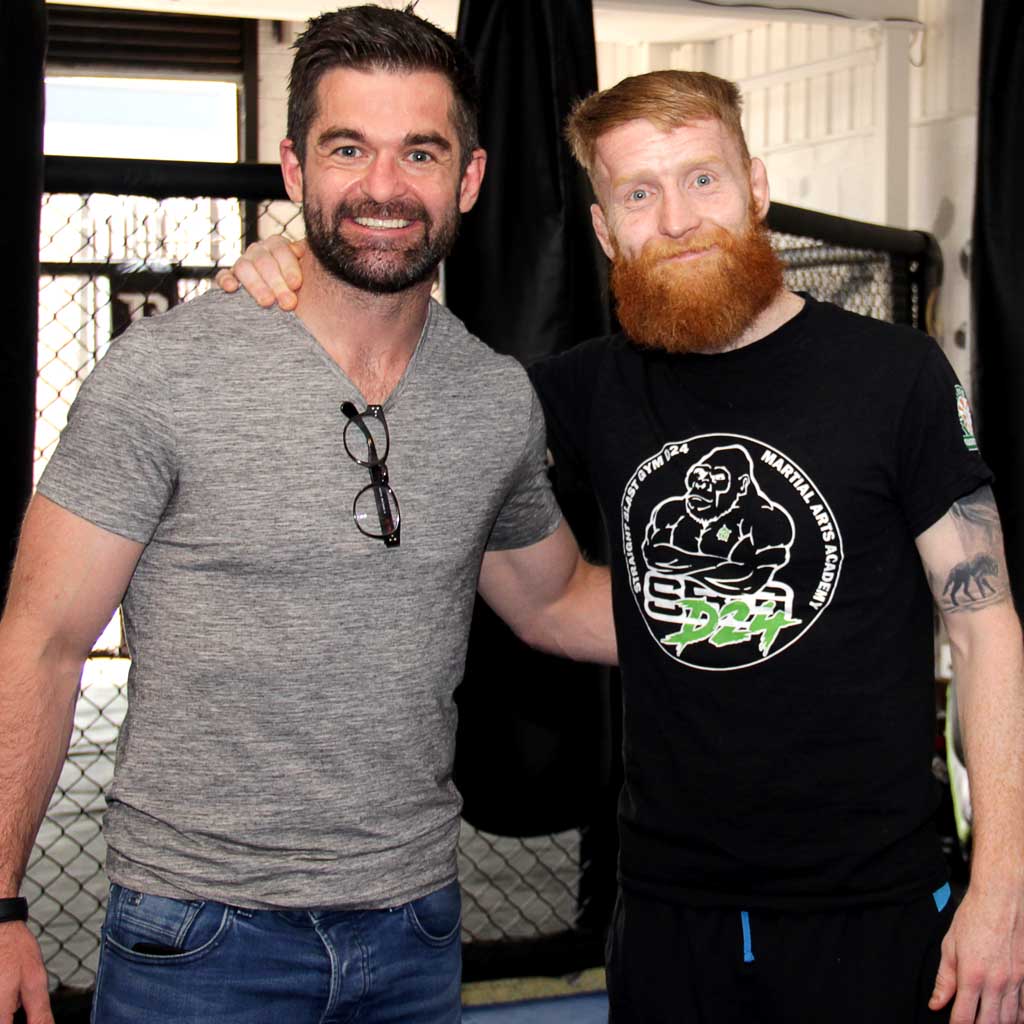 This week Paddy sits down with Mike Sheridan. Mike is a Producer, Presenter & Journalist. Formerly an editor for Joe.ie, Mike currently works for Entertainment.ie and you'll have seen/heard him interviewing some of the biggest names in Hollywood including Dwayne 'The Rock' Johnson, Channing Tatum & much more. Mike is also a documentary maker and produced and starred in brilliant 'Barbaric Gentlemen' in which he takes on the enormous challenge under mentor and coach "Rowdy" Owen Roddy of training up from no martial arts experience to his first fight in the octagon inside 3 months.
Listen to episode #032 below.
Sometimes you can't beat a good old chat and episode #032 of No Shame is a cracking conversation that flows from start to finish. Mike's experience in both the world of entertainment and MMA leads for an original story like no other. Full episode out not check it out, this one is worth the wait.
Watch episode #032 below