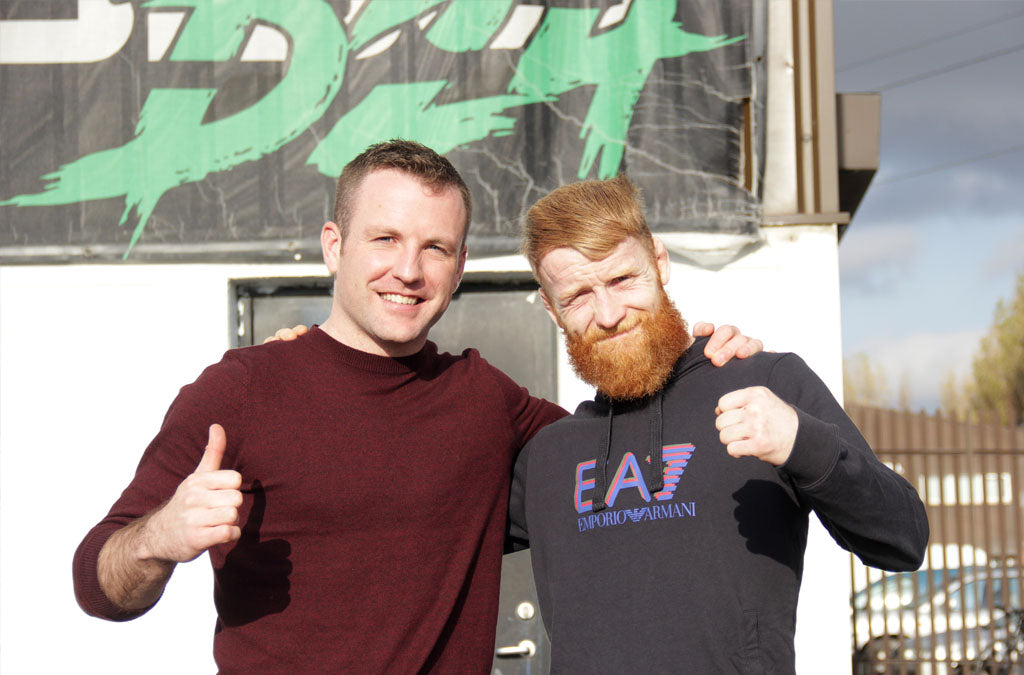 On episode #052 of the No Shame podcast, Paddy is joined by Pat Divilly. Pat is an author, high performance coach & one of Ireland's leading speakers. Pat talks about his rise to the top including his experiences travelling America, training MMA with the likes of Dominick Cruz/War machine, going on scavenger hunts with Richard Branson, swimming a triathlon with a flipper wearing Royal princess & much much more. Pat tells Paddy about his love for BJJ also & how earning his blue-belt is perhaps his proudest personal achievement to date. 
Listen to Episode #052 of Paddy Holohan's No Shame Podcast below.
Pat's Story
Pat's background is in fitness. In 2011, Divilly set up his own gym in Dublin. In an attempt to raise his online profile, Pat trained models in a brand awareness exercise. However, things didn't go to plan & Pat was forced to take a part time job in a clothes shop to keep his business alive. Pat hit rock bottom on Christmas Eve of that year, when he couldn't afford a €12 bus fare home. He returned to his native Galway to regroup.
Pat spent a short time working in a pizzeria, before deciding to give the fitness industry one last chance, setting up Pat Divilly Fitness in May of 2012 on Silverstand beach, Barna Co. Galway. Pat believed that if he could make each client feel like his class was the best part of their day, they would recommend him to friends & more people would come back each time. From 5 people on day 1 to 500 members within a year, his philosophy proved to be a hit, attracting the attention of many including one Richard Branson. 
Pat used this platform  to open his own gym, release multiple successful books & setup an online course. He has since coached over 20,000 clients worldwide through his online classes. Divilly has also raised over €250,00 for multiple charities.
He currently spends his time holding 1 day workshops and 3 day retreats as well as providing training in leadership, self awareness and wellness for some of Ireland's leading corporations. Pat also has his own incredibly successful podcast 'The Pat Divilly Podcast' offering ideas, insights & inspiration, check it out if you're ever looking for a bit of motivation. 
Watch Episode #052 of Paddy Holohan's No Shame Podcast below.
The full episode is out now across all good podcasting platforms, give it a listen some really good theories & ideas discussed in this one. Will def leave you with some food for thought this week. #NoShame.