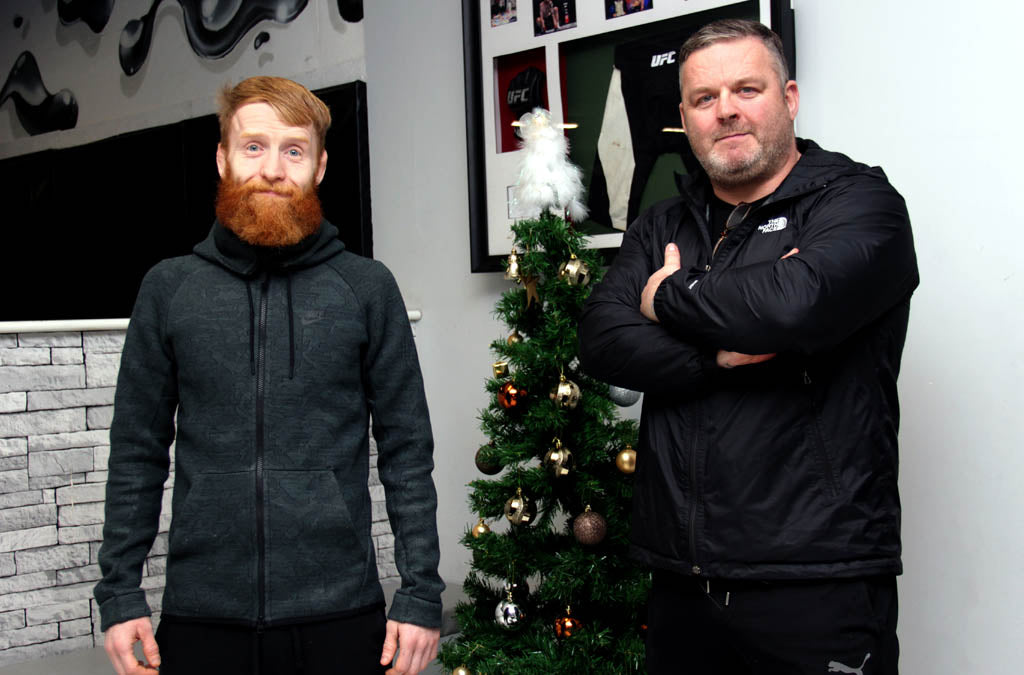 Andy Ryan joins Paddy Holohan on the couch this week for episode #054 of the No Shame Podcast. Andy is head coach of Team Ryano, he is a Judo & BJJ black belt & a true pioneer of Irish MMA/ Jiu Jitsu, being one of the very first to implement training in this country.
Andy has dedicated his life to martial arts, he started in Judo at age 6 & talks about the early days of his career competing on the International scene. He joined the Army and competed in the military games travelling across the globe. Opportunity was limited in Judo & Andy discusses his transition into MMA in the late 90's, experimenting in an unconventional fashion. 
Listen to episode #054 of Paddy Holohan's No Shame Podcast below:
Andy talks about the ups & downs of coaching/running gyms over the years & the danger of stress that can come with the job. He's coached at every level from local kids tournaments all the way up to UFC. The knowledge he's gained over the past 40 years has taught Andy to adapt his coaching style to complement his fighters style/mentality, many of which have fought in the UFC including Neil Seery & Paul Redmond. 
It's clear to see how much Andy cares about the local MMA & BJJ scene & stresses the importance of setting up structure for the future of the sport particularly at amateur level. His key message is that everyone needs to work together as an association rather than compete as rivals. The importance of community is the key take away from this podcast.
Watch episode #054 of Paddy Holohan's No Shame below:
If you have even the smallest interest in Irish MMA/BJJ you need to check this episode out, it is a must watch from a genuine OG of the game. #NoShame