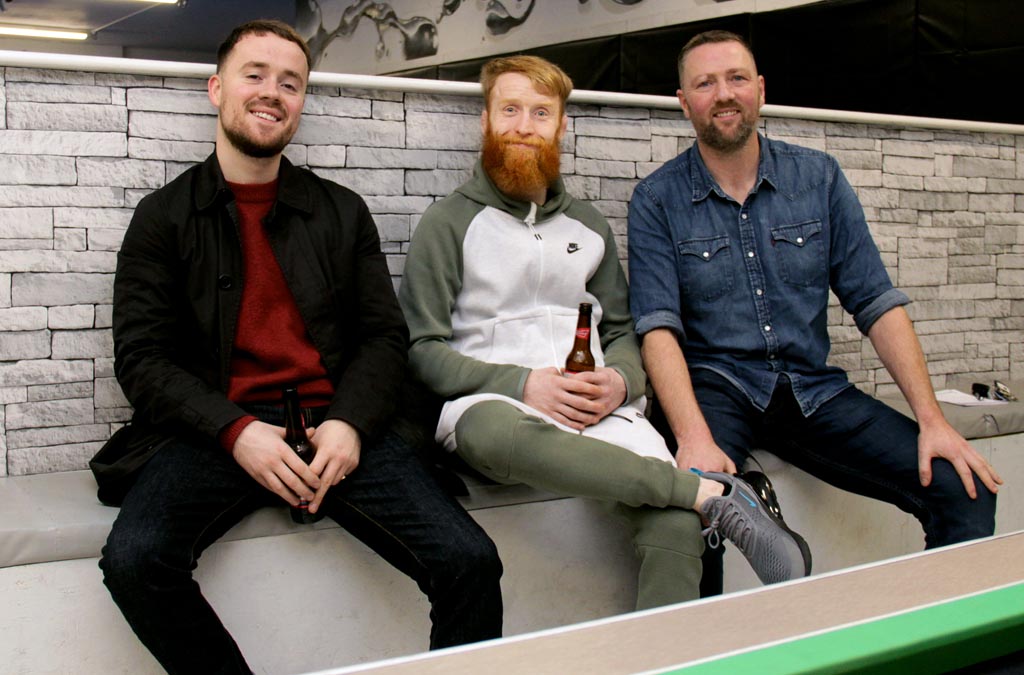 Maverick Sabre & Dean Scurry join us in the studio for episode #066 of Paddy Holohan's No Shame Podcast. Maverick Sabre is one of the great Irish musician's of our time with iconic hits such as 'I Need', 'Let Me Go' & the excellent 'Slow Down' off the new album 'When I Wake Up'. Maverick, Who's real name is Michael Stafford, is back in Dublin filming a new documentary with Dean as well as shooting a music video for his new song 'Glory'. 

Making his second appearance on the No Shame couch (Click here for his First podcast), Dean Scurry is a community activist, youth worker, video/music producer, comedian, & artist. Dean was an instrumental figure behind the decision to occupy Apollo House in December 2016 in an opening bid to end homelessness in Ireland.
Watch episode #066 of Paddy Holohan's No Shame Podcast below:
Maverick, who connected with Scurry on MySpace way back in the '00's, talks of how Dean arranged his very first gig, opening for Urban Intelligence in The Baldy Man pub in Tramore. Dean, who at the time was running his own record label 'Working Class Records' advised Maverick to move to London to build his career.

With limited opportunity for R&B Soul singers in Ireland & having received further advice from Plan B, Maverick moved back to London, the city of his birth, & has since went on to produce 3 albums 'Lonely Are the Brave', 'Innerstanding' & the soon to be released 'When I Wake Up', out 22nd of March.


Along with intriguing conversation surrounding musical inspirations, this weeks podcast offers another relevant discussion on the growing movement for change in Ireland. We discuss some of the current social & economical issues such as Brexit, The Children's Hospital overspend, the damaging effects of vulture funds & the need to shake up the political landscape. Paddy also provides us with an update on his election campaign & why it's imperative that young people register to vote note.
Listen/Download episode #066 of Paddy Holohan's No Shame Podcast:
Dean talks about the campaign to end homelessness, the amazing work from Subset & The ICHH along with the Giveback app which sees participating retailers donate to charity every time you purchase from their store. Maverick & Dean also discuss there upcoming documentary in which they spent time living with the travelling community.

Maverick Sabre performs in the Academy, Dublin on Saturday March 30th & all across Ireland & the UK during the coming months. There are still a few tickets left & if you haven't already got some we highly, highly recommend you check this guy out. Maverick is one of the true storytellers of our time, hard to believe he's just 28.


The full Episode #066 of Paddy Holohan's No Shame Podcast with Maverick Sabre & Dean Scurry is available now across all the usual platforms including Youtube, iTunes & Spotify. Please like, share & subscribe if you haven't done so already & as always let us know what you think of the episode, No Shame.