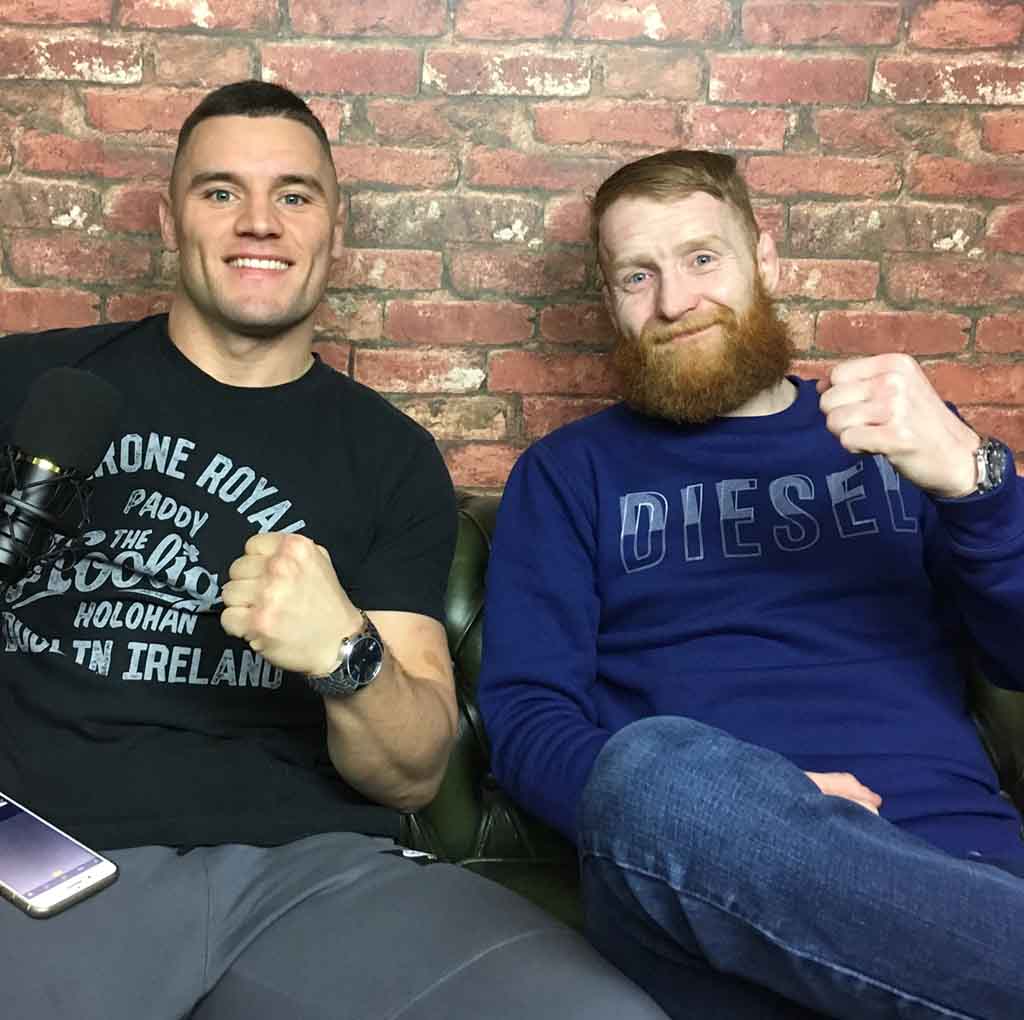 On episode #018 of No Shame Paddy sits down with pro MMA fighter Kiefer ' Crosbie. Fighting out of SBG Ireland, Kiefer is undefeated in the proffesional ranks and speaks with the Hooligan about his martial arts background and the hard road he's taken so far. 
Listen to episode #018 below.
Kiefer talks about the determination, sacrifice and relentless work ethic required to make the jump from amateur to pro. The UFC is the ultimate goal for Crosbie and after listening to this weeks show, it won't take you long to realise he's got that something special.
Watch episode #018 below
Also on this weeks podcast, Paddy gets to the bottom of the Moon Landing conspiracies & the two lads swap some epic stories about the old days of Irish MMA.
This is a powerful episode full of heart. It's laugh out loud from start to finish. Make sure to give it a listen or a watch, it's a bitta craic.