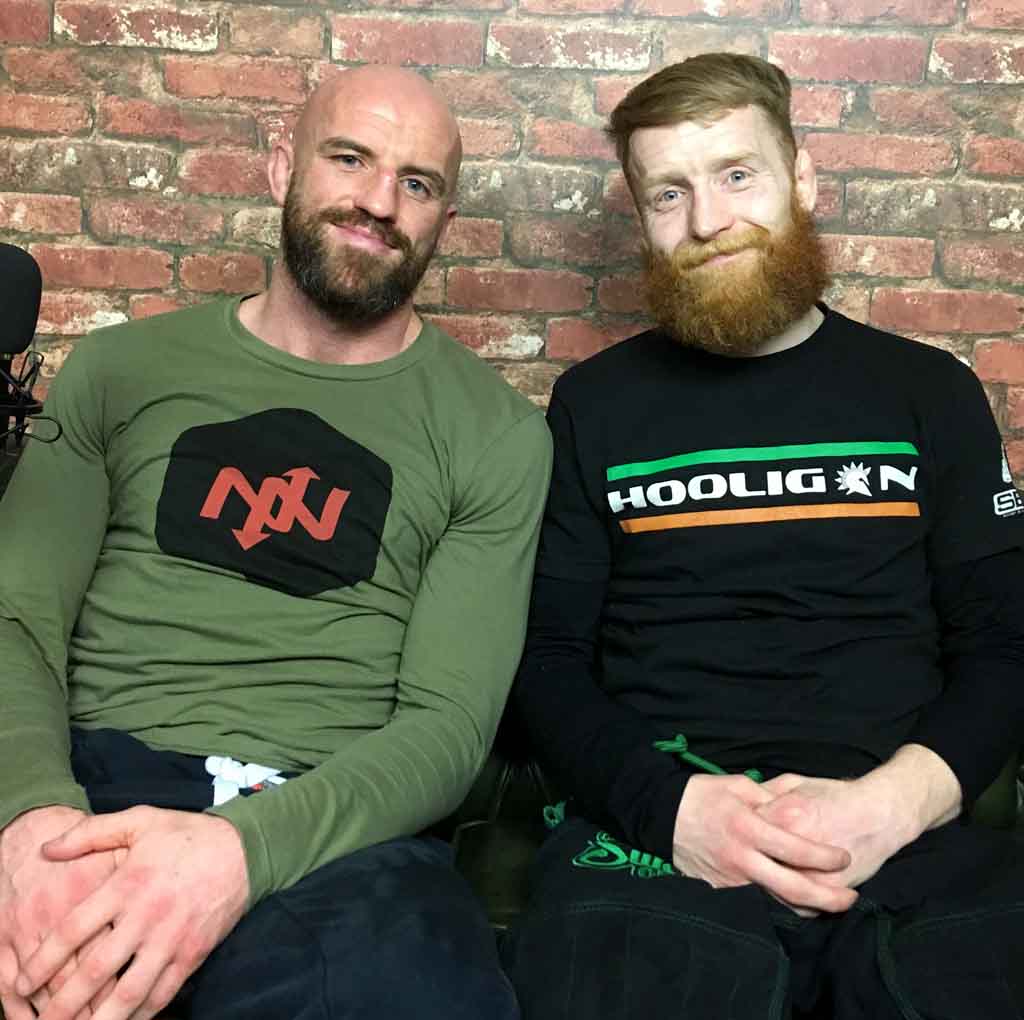 Join Paddy in the studio this week as he chats with none other than Peter 'The Showstopper' Queally. Peter is an SBG fighter and seasoned veteran of the game. He is coached by John Kavanagh and has trained alongside some of the biggest names in Irish MMA including current team mate, 'The Notorious' Conor McGregor.
As mixed martial artists go they don't come much tougher than Queally, with his last 3 fights taking place against hometown fighters in Russia twice, and Kazakhstan once. The Showstoppers next fight is scheduled against an Armenian in Armenia, in his own words 'More Rocky 4 Shit'.
Listen to episode 019 of No Shame
Peter is proper old school and his story is filled with work ethic, honesty and humour. Episode 019 of the No Shame podcast is full of never before heard stories of the old days of Irish MMA along with some of the more recent anecdotes. The contrast of Irish MMA then and now is colossal and Peter & Paddy sum it up brilliantly on this weeks show.
Watch episode #019 of No Shame below
The lads also talk about what it takes for the modern day fighter to succeed. We promise you're in for treat this week, If you've got any chocolate left over from the weekend now is the perfect time to use it up along with a cup of your favourite beverage. Episode 019 is an absolute belter, check it out now.