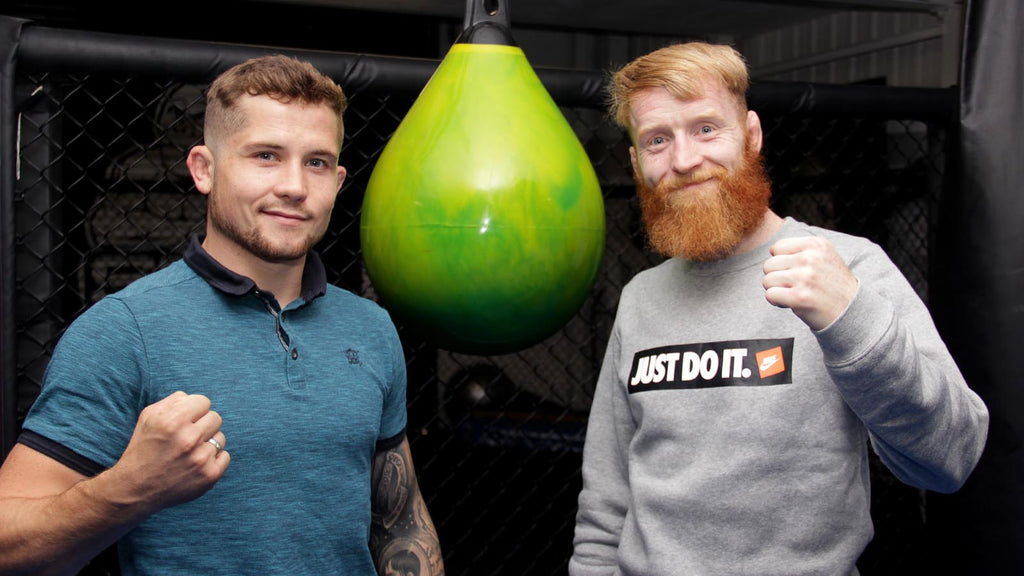 Joining Paddy in the green seat this week is professional SBG featherweight Brian 'The Pikeman' Moore. Brian is an established Bellator fighter & with nearly 8 years of pro fights under his belt, offers a wealth of experience. 'The Pikeman' (What a cool name) discusses all aspects of his career/life to date including, the early years with the SBG 'OG's, his time away setting up the successful 'Moore Fitness', his return to fighting, family life, building a house, Bellator & much much more.
Listen to episode #039 of No Shame with Brian Moore below.
Brian tells Paddy about undergoing successful heart surgery to cure a rare condition, Supraventricular Tachycardia (SVT). The Pikeman talks about the scary symptoms of SVT that he experienced mid fight & how he thought he was going to die on one particular occasion. Thankfully he's since made a full recovery and is 100% fighting fit again.
One of the lesser know facts about Brian is that his knowledge of history is incredible, particularly Irish history and he shares some fascinating insights into past revolutions that inspired generations.
Watch episode #039 of No Shame wit Brian Moore below.
Brian is one of the most genuine people in the game today. He's so real that he recently purchased a Nokia 3210 to bypass the nonsense of social media. His awesome personality shines through on this podcast & it's quite clear to see just why he's one of the most well respected fighters of Irish MMA inside & out of the cage.
Stick on the kettle and give it a listen, it's good Karma and a bit of craic. Episode #039 of Paddy Holohan's No Shame podcast with Brian Moore is out now don't miss it.