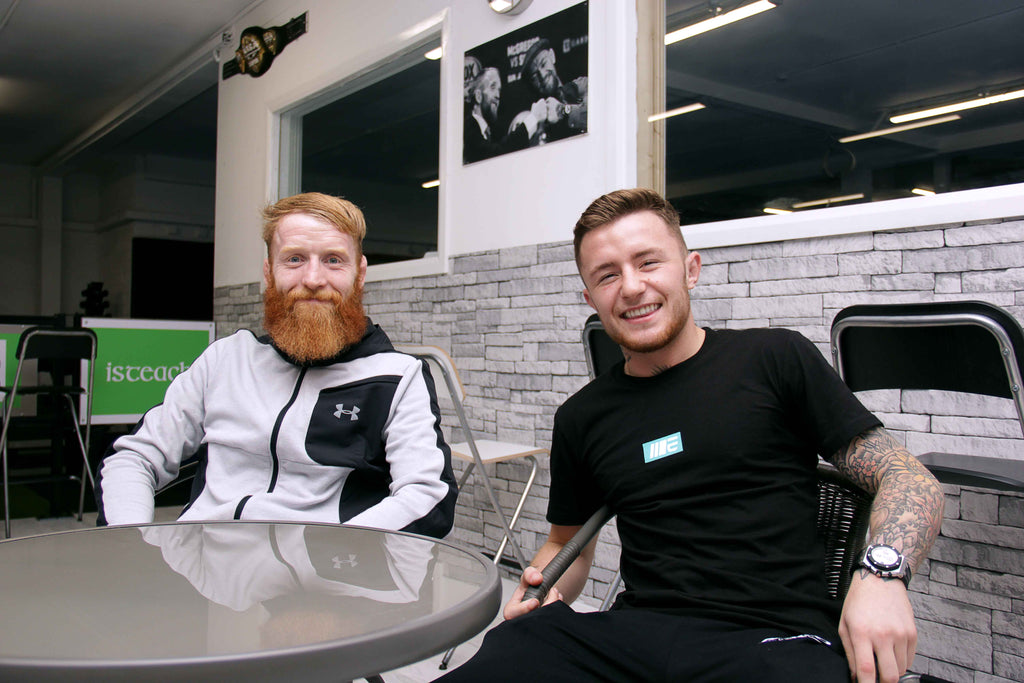 Paddy is joined by James Gallagher for episode #042 of the No Shame podcast. The Strabanimal is one of the rising stars of Irish MMA & has an impressive pro record of 7-1. James fights out of SBG Ireland, training under the guidance of Coach John Kavanagh. He signed with Bellator in 2015, aged just 18 & has become one of the most talked about fighters in the world of MMA. 
Listen to episode #042 of Paddy Holohan's No Shame Podcast below.
What most people don't realise about James is that he has been there from the start (pre Irish Invasion era). James had his first MMA fight at just 13 & has been with SBG full time since the age of 15. He talks about the bond between fighters both then & now. Growing up alongside the greatest fighter of all time, James says it was a natural thing to take influence and be inspired by Conor McGregor, & indeed all the fighters around him. 
The Strabanimal provides an honest assessment of his last fight with Ricky Bandejas & says that it's only made him more determined to achieve his dream of becoming world champion. Paddy chats to James about some of the lesser known stories of his school days, the sacrifices his parents made & the importance of not being afraid to fail.
James has always been the person we see on the world stage & his character shines through in this episode. He has the mentality of a champ & is one of the hardest working athletes you'll find in the game today. One of the most impressive things about James is the level of respect he shows to everyone around him, it's hard to believe he's just 21 years of age, a future champ in the making.
Watch the full episode #042 of Paddy Holohan's No Shame Podcast below.
 Another belter of an episode, stick on the kettle there & check it out now, like share, subscribe! Cheers #NoShame