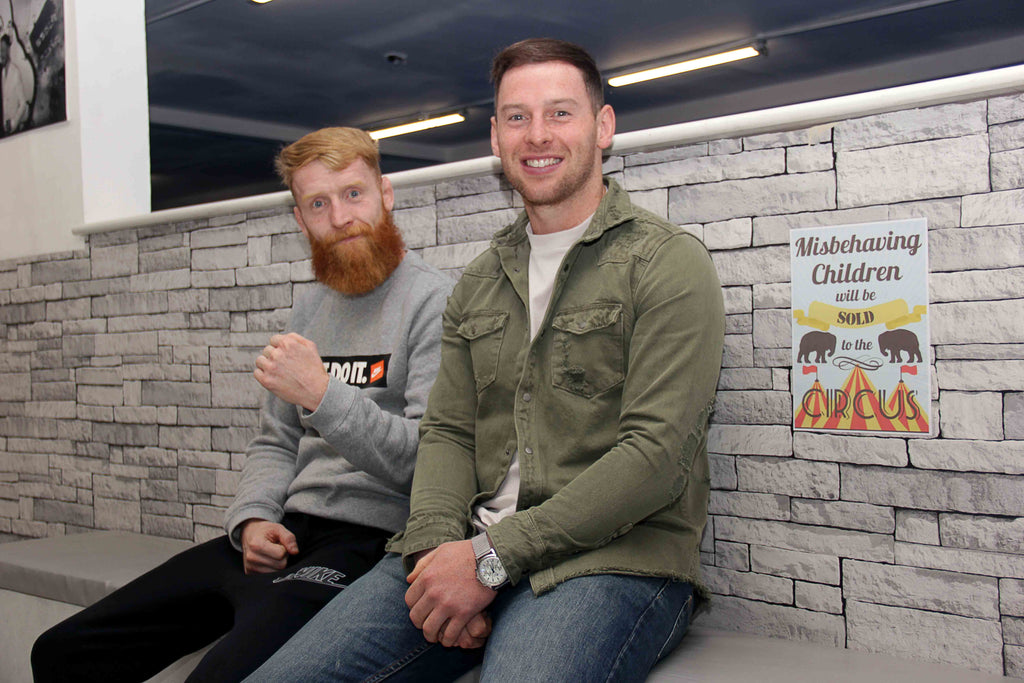 On this week's podcast Paddy is joined by 6 time All-Ireland champion & 2 time All- star, Dublin GAA's Philly McMahon. Philly, fresh off a fourth consecutive Senior Football Championship win, is in the studio to discuss what it's like to be part of one of the greatest GAA teams of all-time.
Philly grew up in Ballymun, Dublin. His first steps into the world of GAA came from kicking a ball against 'the flats' to see where his older brother John was. Philly talks about the difficulty of dealing with his brother's drug addiction growing up & how joining his local club, Ballymun Kickhams, helped him to transfer his aggression/anger onto the field of play.
Listen to episode #044 of Paddy Holohan's No Shame podcast below:
There are very few people that know what it's like to walk out in Croke Park on All-Ireland final day, let alone win it 6 times. Philly tells us about some of his favourite memories of lifting Sam over the years. He talks about the special bond he has with his Dublin team mates & the incredible memory they gave him with his father, Phil Senior in 2017.
From being broke & living off ham sandwiches to running multiple successful companies ( Fit- Food Ireland & BeDo7 fitness clubs), Phil tells us how he made the most of the recognition that comes with playing for the Dubs.
Philly is a big MMA fan & talks about the friendship he has with Owen Roddy. He gives his views on how he thinks UFC 229 will go down & reflects on being in the crowd for that legendary Cage Contender card in the Basketball Arena (both Paddy & Owen fought on that card).
If he's not running a business, in the gym or on the field, You'll most likely find Phil counselling prisoners in Mountjoy or giving talks to kids that are in the same position he once was in. McMahon has not forgot his roots & feels it's vital to give back to the community.
Watch episode #044 of Paddy Holohan's No Shame podcast below:
Episode #044 of the No Shame podcast is a great insight into the mind of a champion, & what a champion he is. We can't say enough good things about Philly McMahon. The man is a role model & fast becoming one of the most respected figures of his generation in Ireland. We could have talked to him all day. An incredible story, make sure you check it out. #NoShame