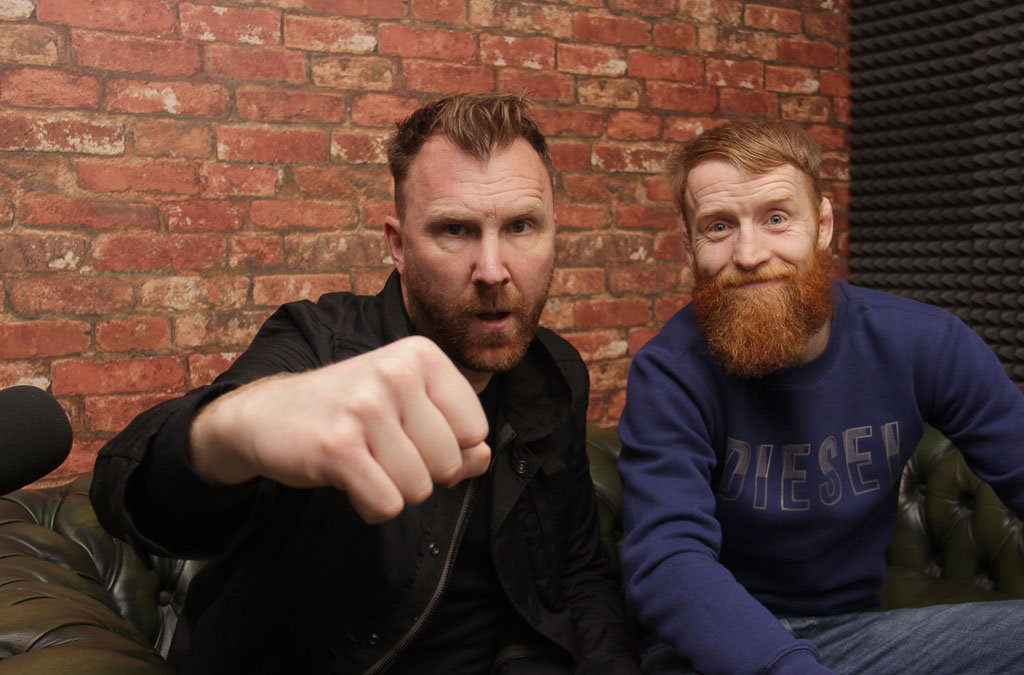 Comedian Jason Byrne joins us in the studio for episode #059 of Paddy Holohan's No Shame Podcast. Along with a hugely successful career in stand up comedy Jason also performs from time to time as a radio host, tv panelist, actor & most recently as a judge on Ireland's Got Talent.


Watch episode #059 of Paddy Holohan's No Shame Podcast below:

Jason speaks to Paddy about the art of comedy & discusses the similarities between stand up & music, along with the importance of finding the right rhythm on stage. There are a few cracking stories thrown in for good measure too, some of which include living with Tommy Tiernan in Edinburgh, acting in father Ted & unintentionally causing havoc on the set of 1998 movie 'The General' starring Brendan Gleeson.
Byrne briefly references his ill fated stint at taekwondo, he quit after being punched in the face. He also shares his experiences with Jiu Jitsu, a much happier outcome, but not without injury (the joys of white belt Jits). Paddy has also crossed over into Jason's world previously performing together on a sketch on RTE'S 'Republic of Telly' & on stage during one of Byrne's stand up routines, they shared a jumper.
One of the lesser known facts about Jason is that he has a very active training regime. Along with running, Jason is an advocate of free movement, meditation & the benefits it can have to mental health. Byrne talks of his experiences with guided meditation & how it's helped him to deal with the stresses that can come with his career & everyday life. Jason also talks about the differences in his character when he's on and off stage.


Listen to episode #059 of Paddy Holohan's No Shame Podcast below:
 
This week's podcast is both thought provoking & hilarious in equal measures from start to finish. We see another side to Jason that adds a new layer of appreciation for the man & his life work.
Episode #059 of Paddy Holohan's No Shame Podcast with Jason Byrne is out now across all the usual platforms (Youtube, iTunes, Spotify, Stitcher, etc), Check it out, no shame.