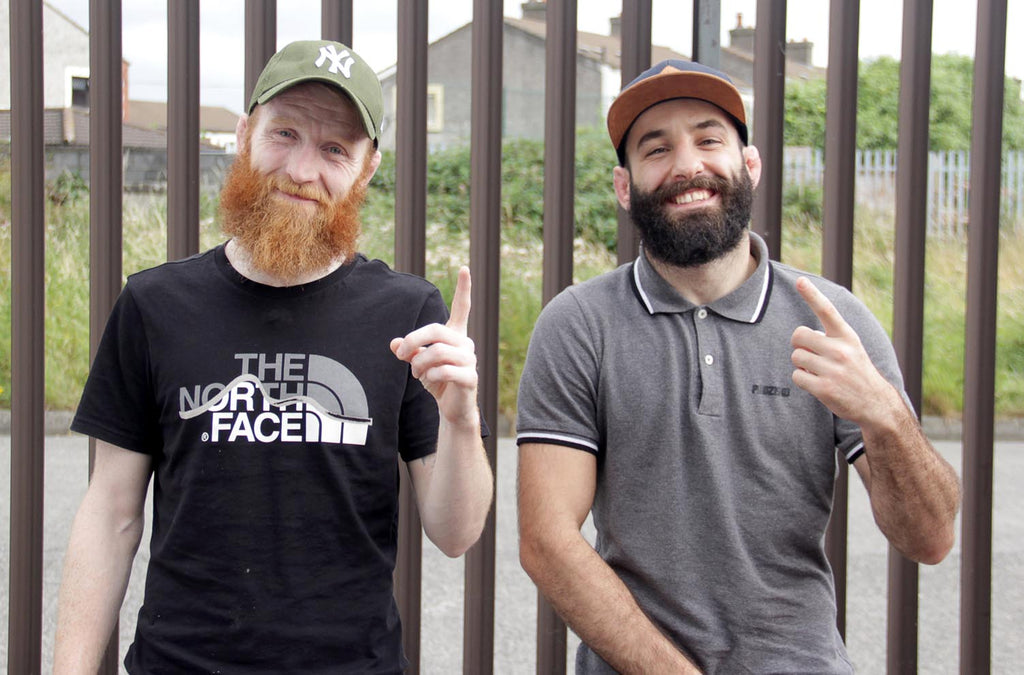 Pedro Carvalho joins us in the studio for episode #087 of Paddy Holohan's No Shame Podcast. Pedro is a professional MMA fighter, who trains out of SBG Ireland. Carvalho, a Bellator fighter, will compete on the Promotion's featherweight Grand Prix tournament, beginning in October with the winner walking away with a staggering 1 million US dollars & the belt of course.
On this weeks show, Pedro explains that he was never a violent kid but always loved violence. The Portuguese native speaks of being a fan of WWE as a kid,  Triple H was his favourite wrestler. Coupled with this, a local TV station secured the rights to show UFC in Portugal & after watching Georges St-Pierre submit Frank Trigg in a 2005 bout, Carvalho was completely mesmerised by fighting.
Pedro recalls his very first fight, when his opponent pulled out of the card & he was forced to take on a 3-0 fighter instead. He'll never forget the moment he heard the knock on his dressing room door. The walk out felt like slow motion, it seemed to take forever, but it was the best feeling in the world. Pedro explains that he was hooked after that night.
Watch episode #087 of Paddy Holohan's No Shame Podcast below:
Carvalho was 5-3 & felt he'd gone as far as he could go in Portugal. He'd hit a cross roads in his life & after a heart to heart with his girlfriend, he decided that Ireland, SBG in particular, was the best place in the world to go. Pedro dropped everything, put his life on hold & moved to Ireland with his girlfriend, in a bid to make his dreams a reality.
Carvalho knocked on every door, applied for every position going & eventually, after a lot of rejection, got a job as a cleaner in Tallaght Hospital. The job gave Pedro a grounding & he began training at SBG HQ.
Pedro was juggling a full time job in the hospital & training every day, surviving but absolutely loving it. The challenge was made greater when he learned his girlfriend was pregnant, she moved home to Portugal to be with her family. Now, with a kid on the way & alone in a foreign country, Pedro had extra motivation.
After two fights on Cage Legacy, Pedro was given a one fight deal with Bellator to take on Bamma Champion, Daniel Crawford. Carvalho felt he was selected as a perceived 'easy fight' for Crawford, an opponent nobody wanted to take on at the time. Pedro instantly quit his job in the hospital, explaining that he didn't want to have anything to fall back on, this was his chance, no security, no safety nets, he had to go for it, it was all or nothing.
Listen to / download Episode #087 of Paddy Holohan's No Shame Podcast below:
Carvalho stunned Crawford with a decision victory & the impressive win was followed by two  emphatic victories against Luca Vitali & Derek Campos. Carvalho's TKO over Campos earned him a slot on the 16 man featherweight Grand Prix, which begins in October. It is a tournament the Portuguese man is relishing & his inclusion alongside the world's best featherweights is a true testament to Carvalho's sacrifice.
He is fighting for his family's future & his dream is to be remembered as a legend of the sport, something many people say but very few fail to back up. Pedro is walking the walk & doing it in his own unique way. His personality is as infectious as his fighting style is exciting & we in the No Shame studio, fully believe that he can go all the way.
This weeks show is further evidence that you can navigate past many of life's great challenges & obstacles if you have the right attitude & truly believe in yourself. In Pedro's case he sacrificed everything, a feeling that's of so familiar to anyone who's reached the pinnacle of their game.
The full episode of Paddy Holohan's No Shame Podcast is available now across all the usual platforms including Youtube, Spotify & iTunes. As always please continue to like, share & subscribe to the show on Youtube if you haven't already done so, your support is invaluable.